Home
> Free Magazine Gifts
Free Gifts with these Magazines
The magazines below all come with free gifts, whilst stocks last. Bag yourself a bargain now and get a magazine subscription with a free gift as well.
The free gifts are subject to availability and the offers due change regularly, so please remember to bookmark this page and come back regularly, to see if your favourite magazine has a free gift subscription.
Free Neck Tube with Country Walking
Choose Between a Deuter bag, Ordanance Survey Bundle, Silva Scout Headtorch or an Oaxis Heart-rate tracke when you subscribe to Country Walking today!
FREE Swimstim amino bundle with Angling Times
Subscribe to Angling times today for £98 a year and we'll send you a complimentary Swimstim amino original bundle!

Available to UK customers only*

Swim Stim Amino Original Pellet Soak
You can use this to boost your pellets, or you can add it to your groundbait for extra attraction!

Swim Stim Amino Original Durable Hookers 6mm and 8mm
These super-attractive, high leakage hook pellets are soft enough to slide easily on to the hook but tough enough to stay on it even when casting at distance. Can be
used on the waggler, pole or feeder and bomb.

Swim Stim Amino Original Groundbait
This versatile groundbait is packed full of fishmeals and is great for the feeder, balling in, or creating soft paste.

Swim Stim Amino Original 4mm and 6mm pellets
These top-quality pellets contain high-grade fishmeals and are perfect for most coarse species.

Swim Stim Amino Original Milled Expanders Groundbait
You can either use this alone as a slop, add it to groundbait, or dust your hookbaits in it.
Free Pots with Garden Answers
Subscribe to Garden Answers today from £45 a year and we'll send you a complimentary set of Two Stratton Tapered Plant Pots worth £20!

Available to UK customers only*

Made from cement in a tapered design, the textured finish comes in a choice of neutral cream, brown or black – with markings that will vary naturally.

To clean them, simply wipe with a damp cloth – they're not dishwasher safe and are intended for indoor use (houseplants) only. To help them become water tight, fill with water and leave on a draining board for 24 hours before use.

Small pot (H11xD12cm)
Large pot (H16.5xD18cm)

At Garden Answers our aim is to help you make the most of your outdoor space by creating your perfect garden – not just for summer, but all year round.
Free Soleil Lalique Hair Mist with Grazia
Subscribe to Grazia today from £50 a year and we'll send you a complimentary Soleil Lalique Hair Mist worth £41!

Available to UK customers only*

SOLEIL LALIQUE Hair Mist is both a fragrance and hair care in a single, delicious spritz.

More lightly scented than its eau de parfum, the mist delivers bounce, protection and shine, along with top notes of mandarin, bitter almond and cardamom, heart
notes of caffè latte, jasmine and pear granita, and drydown notes of sandalwood and pink praline.

Spray a little sunshine on to your hair in the morning, then slip it into your bag to refresh your fragrance on the go (once we've all got somewhere to go again…). Soleil Lalique is a
natural, long-lasting spray that will leave your hair light, silky and heavenly-scented. It's the perfect start to the day.
Free Adidas Headphones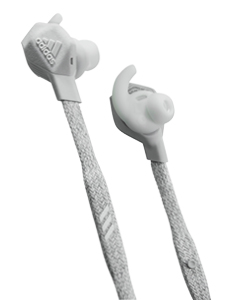 The FWD-01 offers 16 hours of wireless playtime in a sweatproof design that's optimized for your workout. Ergonomically designed earbuds use passive transparency so you can hear your surroundings, and all the controls you need are on a lightweight, knitted, tangle-free cord, ensuring frictionless movement and unbeatable performance, from warm-up, to workout, to recovery. Sport is constant. So are you.
Free Mugs and Tray with Bird Watching
Subscribe to Bird Watching today from £49 a year and we'll send you a complimentary Set of 2 mugs & Tray.

Available to UK customers only*

A elegant collection in the RHS Gifts for Gardeners series, 'Flora and Fauna' is an on-trend pattern of beautiful birds and delicate foliage. The design by Burgon & Ball features illustrations specially selected from the RHS Lindley Library, with graceful Chinese watercolours and hand coloured engravings dating from 1819-1912.

The mug holds 300ml of your favourite beverage and is dishwasher safe and microwaveable.

Handy-sized tray stylishly crafted in FSC birch plywood. Features the beautiful Flora & Fauna artwork from the RHS Lindley Library.
Free Running Book with Trail Running
Subscribe to Trail Running today from £28 a year and we'll send you a complimentary gift - The Running Book by John Connell

Available to UK customers only*

It is summer, the hay and silage have not yet been made on John Connell's farm, so he has time to indulge his other great passion: running. John sets off on a marathon run of 42.2 kilometres through his native Longford, the scene of his award-winning book The Cow Book.

As he runs across woodlands, fields and tiny roads, he tells the story of his life and contemplates Ireland's history, old and new. He also remembers other great runs he has done, from Australia to Canada, and tells the stories of some of his running heroes, such as Haile Gebrselassie.

Part memoir, part essay, The Running Book explores what it is to be alive and what movement can do for a person. It is deeply intimate and wide-ranging, local and global: Connell is as likely to write about colonialism and the effect of British imperialism in Ireland and its former colonies as he is about life on his family farm in Ballinalee, County Longford. Told in 42 chapters, each another kilometre in the 42.2k race, the whole book is 42,000 words long and it captures what it is to undertake a marathon moment by moment, in body and mind. Above all, The Running Book is a book about the nature of happiness and how for one man it came through the feet.